It makes sense to me to start a new blog at the beginning of the year, with the creation of a new web site and shop it was easy to decide to include a blog. Previously all the gossip has been on facebook and although I intend to still post little bits and pieces onto facebook, the blog will be where I will post longer bits of information, stories and notes from the black van !
If you have stumbled into my blog, I am Margaret, and I run a small business called "Fabric Affair Ltd." I sell beautiful artisan woven Donegal Tweed for crafters. I am passionate about the fabric and what you can create with it, particularly in quilting. However, people are using it in a huge variety of crafts and now anytime I get pictures from people using my tweed try and share them. Its inspiring to see the wonderful quilts, hats, bags, chairs, cushions……………
The black van is our mode of transport as we travel up and down the UK, Ireland and France attending various stitching events. The "we" is usually me and my lovely friend and companion Louise Kelly (doll maker and crafter extraordinary, : loulovesthis.blogspot) or my husband Derek. Derek has retired this year and has been "promoted" to van driver – not sure if that was in his retirement plan.
January is a busy time with end of year accounts to be done, confirming events booked for 2016 and finally time to sit and stitch. During a busy year of events it's not often possible to find the time to sew , therefore December and January are my Imagine, Design, Stitch time. I always have note books, and random pieces of paper, with little sketches, designs and applique shapes drawn to remind me of an idea I have had to make at some stage in the future. . It's fun to have the time to cut and sew, even if at first the design part doesn't always look like what I had imagined, and I would always be happy to have someone else do the "stitch" part as I often make mistakes in my haste to get a project finished! It has been kindly explained to me that "mistakes" are often what gives a quilt character so I can only say that my quilts are therefore full of character.
I have stitched all my life, and made my first quit in 1976 for my new born daughter, the block is log cabin, and the logs are about an inch wide, although it's a bit haphazard when I look at it now: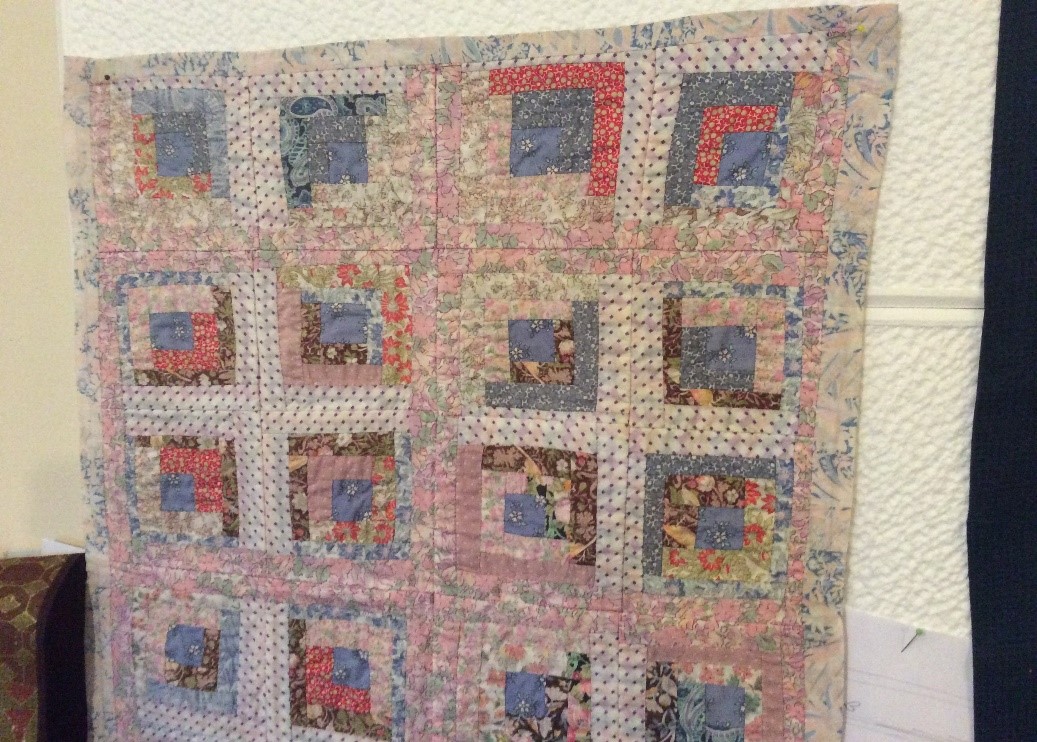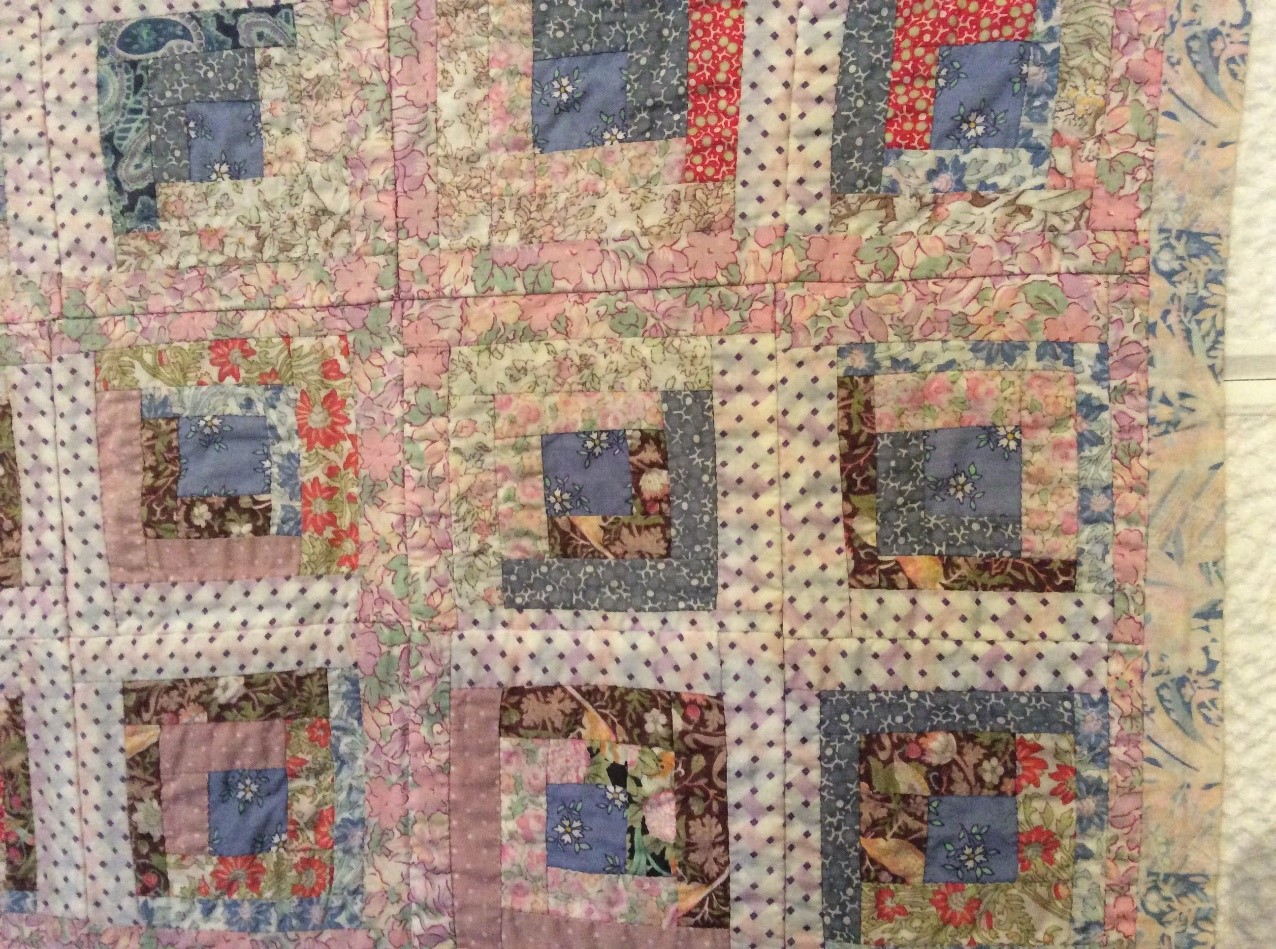 Out of the same collection of Liberty fabrics I also hand pieced hundreds of hexagons which I then made into a jacket, which I also still have (guess what, it doesn't fit !).
Looking ahead I will be trading at 18 knitting, stitching, quilting events this year, my plan is that via this blog I will recount some of the adventures we have, tell you about some of the wonderful people we meet, and show you some of the things we see on the adventure. It won't always be just about the quilts, so come on the journey and let's see what this year will bring,
Kindest, Margaret , Jan.2016