Welcome to the Fabric Affair Club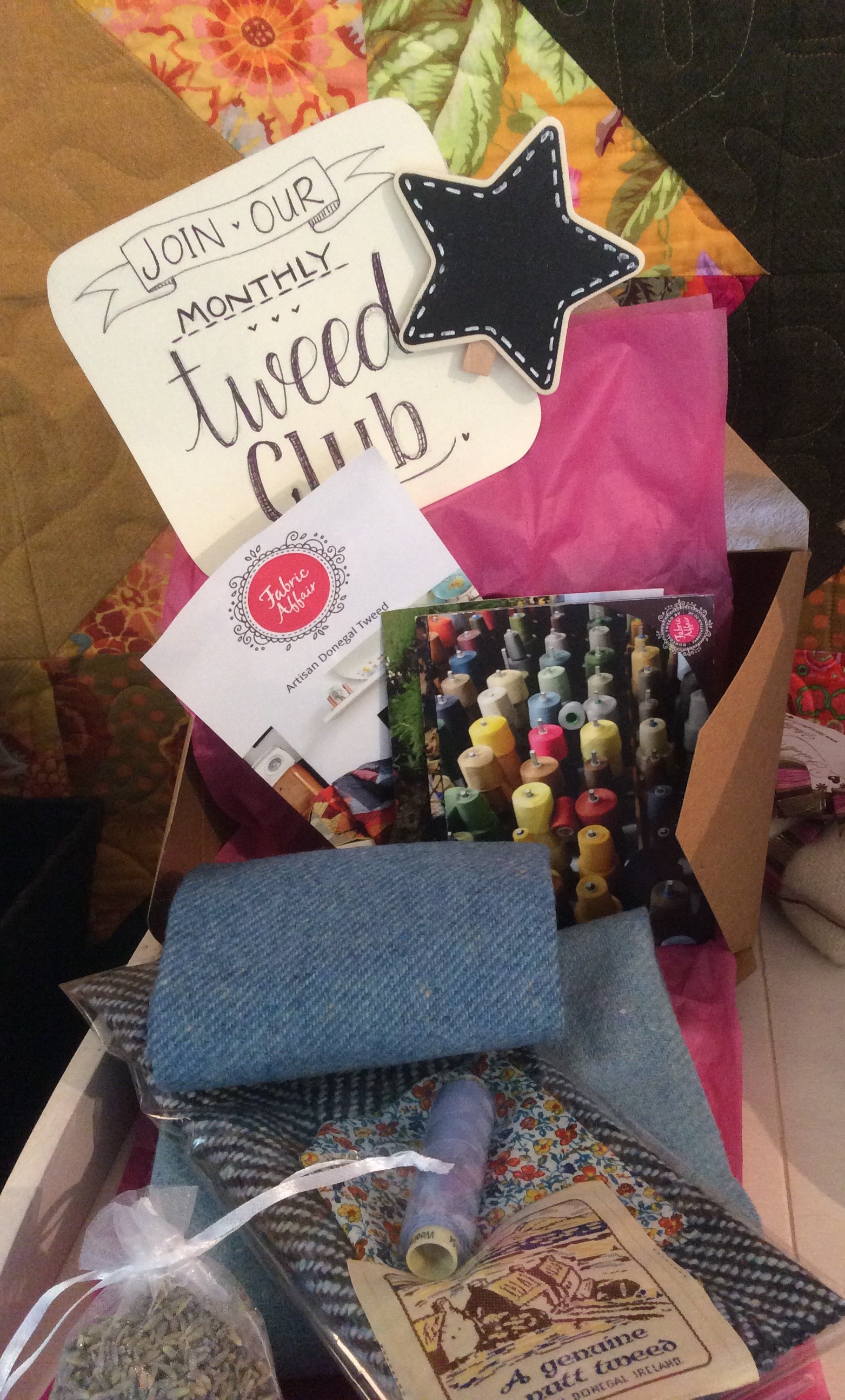 We are very pleased to inform you that we have started a Donegal Tweed Fabric Club.The idea is to help you build a collection of beautiful Donegal Tweed for your quilt/sewing projects. Each month you will receive a parcel of a co-ordinated tweed collection that is exclusive to the club, and each month there is a different theme. For example month one was "Moody Blues" and month two was "Have a coffee on us".
There is no joining fee, it is £20.00 per month which is invoiced through PayPal, or you can forward a cheque to the address below. we will assume you have dropped out of our club,if a payment has not been received within seven days. All the parcels are posted at the same time, making it a wonderful surprise for all our members. Overseas (outside UK and Ireland) members are welcome to join-however there is a cost for postage of which we will inform you before we invoice you.
If you would like to join our Donegal Tweed Fabric Club, pop you email address in the box above and we will contact you.