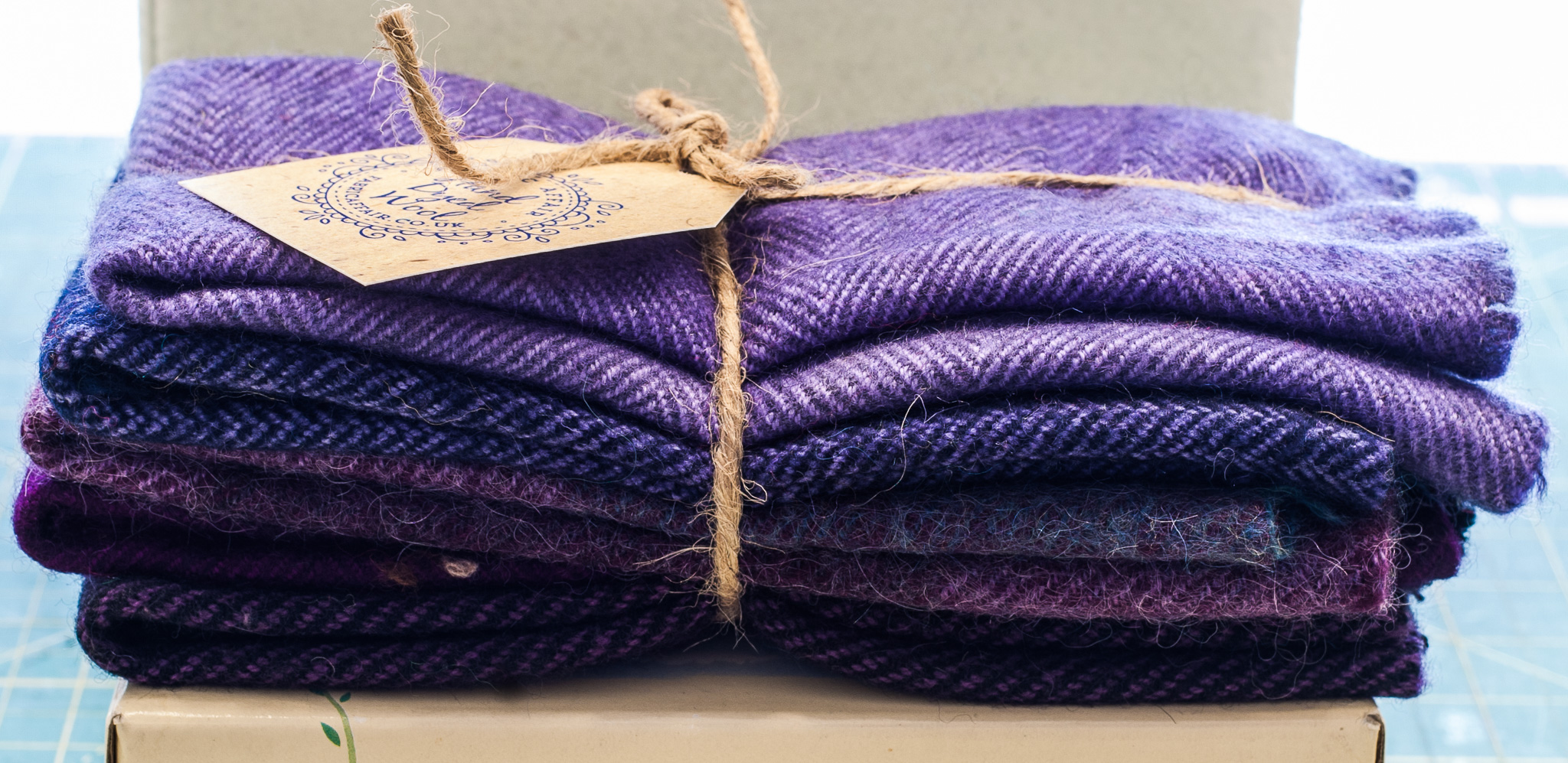 New Themed Fabric Affair Hand Dyed Wool/Tweed: "Lavender Fields".
£ 25.00
New Fabric Affair Hand dyed wool tweed: "Lavender Fields".

Five pieces each approximately 9" x 14" (23cm x 35cm).

Colours range from lavender to dark lilac.

Colors will vary in each bundle. Each selection has its own personality, ensuring that each piece is unique.

The wool/Tweed can be washed on a cool wash. However dry cleaning recommended.

100% wool.

Price £25.00 + p&p.