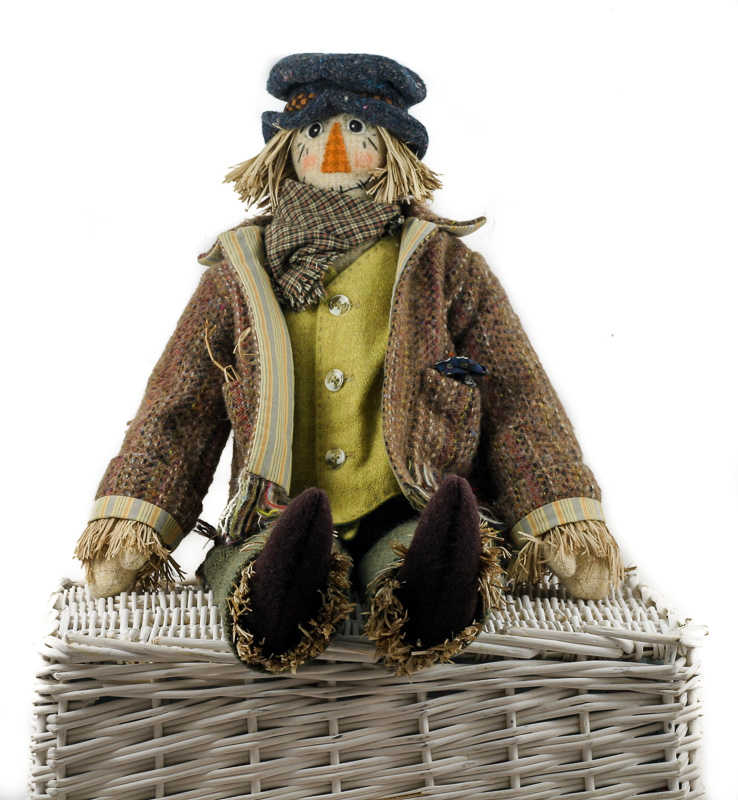 Donegal Tweed by Fabric Affair: Paddy the Scarecrow kit
£45.00
Donegal Tweed by Fabric Affair: Paddy the Scarecrow kit.
This kit contains the pattern and all the fabrics required to make Paddy the Scarecrow: ivory cotton flannel for the body shape, rustic beige/brown Donegal tweed for his jacket, fine wool tweed for his little tailored waistcoat, wool tweed for his trousers, boots and hat and a little square of orange tweed for his nose!
Not included: raffia for his "straw", buttons, little scraps of cotton to make scarf and hanky for his pocket, stuffing for the body, embroidery thread.
Colours may differ from picture - please email to check colour ways available.
Price £45.00 + p&p.