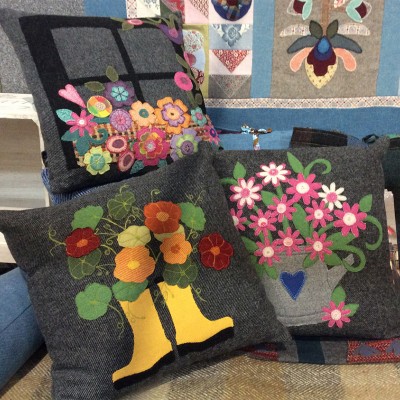 Donegal Tweed by Fabric Affair:' Wellie Boots And Nasturtiums '
£40.00
Create this beautiful Donegal Tweed cushion kit of the 'Wellie Boots and Nasturtiums' as featured in the December 2017 issue of the British Patchwork and Quilting Magazine.

Please note, the background tweed in your kit is a lighter grey shade than pattern illustration.

This Cushion kit is the final as part of Margaret Lee's Garden Series.

Price £40.00 + p&p.