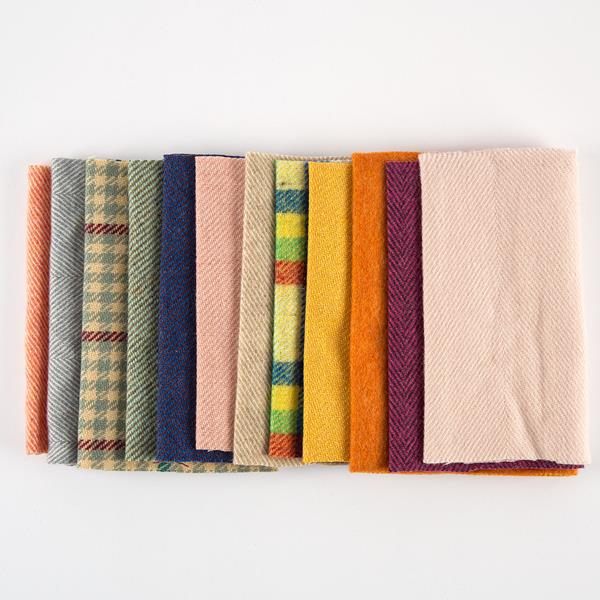 Fabric Affair Donegal Tweed Singles - 12 X Pre-Cut Pieces Of Tweed - Approx. 5" X 11" Each
£25.00
Fabric Affair Donegal Tweed Singles - 12 X Pre-Cut Pieces Of Tweed - Approx. 5" X 11" Each.

Features and Benefits:

Pre-cut tweed suitable for a variety of craft/stitching projects

Product contents: each pack contains 12 selected pieces of tweed

Product Dimensions: each piece measures approx.. 5" x 11", and when packed measures the same as an A4 sheet

Options:

winter- twelve different colours of pure wool tweed in a mixture of beautiful winter hues

Price £25.00 plus p&p.