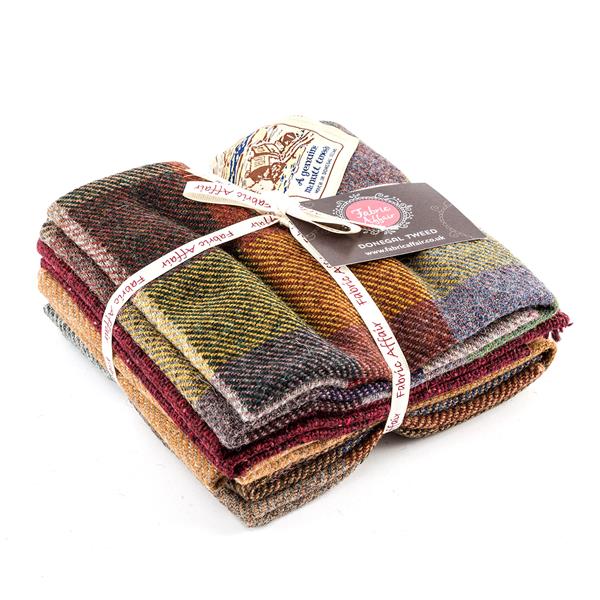 Fabric Affair:" Fat quarter bundle"
£48.00
Fabric Affair: Fat quarter bundle.

A bundle of 4 pre-cut quarter length pieces of tweed, in a co-ordinated collection of colours and designs,

suitable for a multitude of craft projects including bag making,cushions, millinery and clothing.

Each fat quarter piece measures 75cm x 50cm , comprising a total of 1metre of tweed.

Price £48.00 plus p&p.