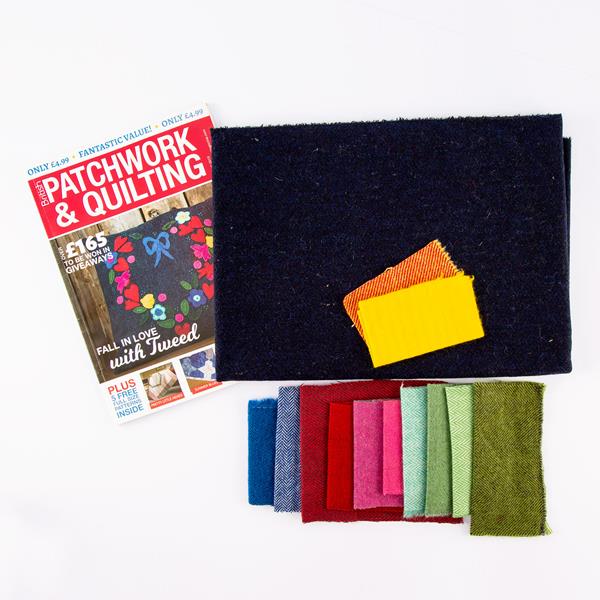 Fabric Affair "Hearts & Flowers" Cushion Kit
£55.99
Fabric Affair "Hearts & Flowers" Cushion Kit

Product Description:

A pure wool cushion in a dark navy twill weave, 18" square, and featuring a unique design called "Hearts and Flowers".

Each year Fabric Affair produce a cushion kit which features our well known design "Heart of Hearts", but in different colours.

This year we have taken our original design and added in some flowers, leaves and little clusters of smaller hearts to give our original design a new twist.

Using some of our new hand dyed wools, the colours pop off the cushion giving a fresh look to a traditional wool applique project.

Product contents:

Each kit contains the pattern and templates, and all the textiles to make the 18" cushion.

(Cushion sham, threads and bond-a-web are NOT included)

Features and Benefits

• Pattern and templates are included in the magazine in the pack

• All the wool textiles are included in the pack

• Popular colours

• 100% pure wool

Product Dimensions: the kit is packed into a large cellophane bag which measures approx. 14" x 9".

Price £55.99 plus p&p.