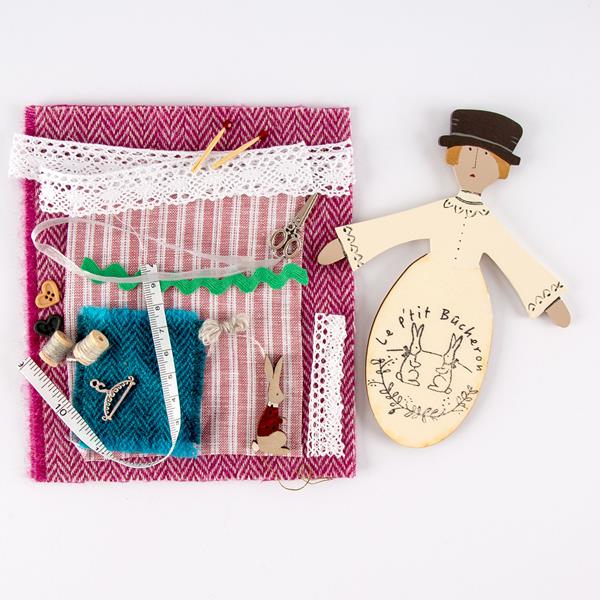 Fabric Affair: "Little Lady" Pin Cushion Kit.
£45.00
Fabric Affair: "Little Lady" Pin Cushion Kit.

The "Little Lady" pin cushion is an antique in the making, with her hand painted silhouette, tweed skirt and linen apron, she will become a much loved treasure in anyone's sewing room. Her apron is a repository of little treasures: antique lace, miniature buttons, scissors, knitting needles and tiny spools of thread. If you are a collector of miniature sewing "findings", you will love adding your own treasures to her apron.

Product contents:

Each kit contains a pattern with template, one hand painted "Little lady" silhouette, (colours will vary) and the fabrics and trims to make one pin cushion – the toy stuffing is not included. The "contents" of the apron may vary, and there is space to allow you to add your own little treasures.

Features and Benefits:

• Instruction sheet and templates included

• Unique Hand painted silhouette included

• Folk art design

• All textiles included, Donegal tweed and pure Irish linen

• All trims included

• Little "treasures" for the apron are included, but can be added too

• Suitable for beginners through to skilled crafters

Product Dimensions:

Each pin cushion stands approx.8" tall, and is approx. 3" wide

Health and Safety Notices:

Please note that small jewellery "findings" are used in this kit, which are sealed within a cellophane bag, and the contents are not suitable for children.

Price £45 + p&p.