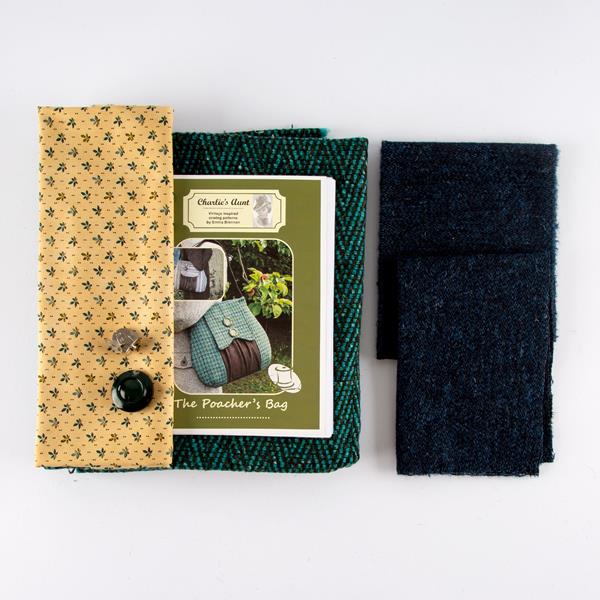 Fabric Affair: The Poacher's Bag 100% Tweed Hand Bag Kit - Emerald
£55.00
Fabric Affair: The Poacher's Bag 100% Tweed Hand Bag Kit - Emerald

"Poacher's Bag" designed by "Charlies Aunt" and made using beautiful herringbone tweed in a black/emerald tweed, with a deep blue/black contract.

The inspiration for the bag was my much loved Aunty Doreen, who was a talented and creative amateur florist. There were always fresh flowers in her house, usually picked from her own garden, which would then be displayed in an assortment of vases or bowls. When I started to sketch the shapes for this applique I was reminded of bunches of flowers that Aunty Doreen gathered from her garden, and the bag applique design developed from those memories.

A retro 1950's bucket bag shape seemed to be the best fit with the applique, and the bag developed its own personality as I stitched.

Product contents:

The kit contains the pattern, with step instructions and templates, and the fabrics, to create this attractive and practical tote bag.

(Interlining/wadding are not included)

Features and Benefits:

A fun project using wool applique to decorate a practical and attractive bucket bag

Product dimensions:

Kit packed into an A4 cellophane bag

Finished bag measures approx..14" high

Price £55.00 + p&p.